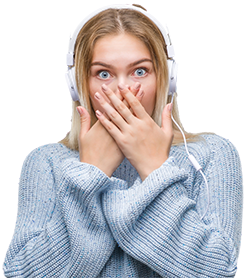 Striking a wrong note is the most potent tactic a North Carolina small business owner can use when advertising on Fayetteville radio stations. This can ensure commercials are heard and remembered.
At the moment a radio commercial starts, 11,000,000 other pieces of data are battling for the attention of the listener's ear. To win the fight, an advertisement must do the unexpected. Why?
Humans don't have earlids. This means every sound a person is exposed to makes it as far as the brain. But, the brain can only process about 50 pieces of information at a time. If you do the math, that means 10,999,950 bits never make it in.