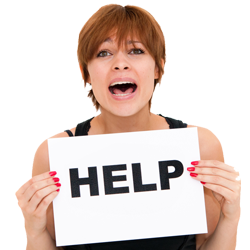 There are 8690 small businesses in the Fayetteville, North Carolina Metro Area, according to the US Census Bureau. Based on projections from the National Federation of Independent Business Owners (NFIB), nearly half of these companies have job openings they cannot fill.
As a result of the acute labor shortage, says the NFIB, 29% of small business owners rank the quality of labor as the most important problem they face. A year ago, only 21% said finding workers was their biggest issue.
The labor crunch in the Fayetteville area is being driven, in big part, by a record-high number of employees voluntarily quitting their jobs. Just last month, according to the US Bureau of Labor Statistics, 4.5 million employees across the country left their current place of employment.
According to the Wall Street Journal, those who are not currently working say they are in no hurry to return to the workforce. The lack of urgency stems from five primary reasons:
29% say they don't need to work right now because their spouse is employed
28% say they cannot return to work because of care responsibilities at home
25% say they don't need to return to work because they have a financial cushion
20% say they are fearful of returning to work because of COVID-19
5% say they do not need to return because of current unemployment benefits
There seems to be little chance that these resigned workers can be lured back into the labor force. Therefore, to fill open jobs, local business owners will need to focus their efforts towards recruiting among Fayetteville's "passive" job candidates.