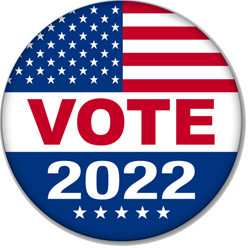 According to Nielsen research, 241,00 people in the Fayetteville, North Carolina area will likely participate in the upcoming election on November 8th. To sway these voters, candidates and political action committees are expected to spend a record amount on advertising.
AdImpact, a company that measures advertising expenditures by political campaigns, says more than $3.6 billion have been spent to reach voters so far in 2022. This puts spending on a course to obliterate the record level of campaign dollars set during the 2020 presidential elections.
Despite crumbling ratings, through August 1st, 58% of all political spending has been dished out to local TV stations, according to AdImpact.
Nielsen reports that since 2017, the reach of broadcast TV stations WRAL, WECT, WTVD, and WUNC has decayed by 10%.