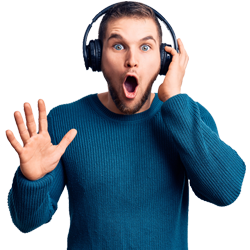 Advertising is crucial to the success of Fayetteville, North Carolina business owners. According to Investopedia, "lack of adequate marketing and publicity are among the issues that drag down small business".
According to Borrell Associates, a company that tracks advertising trends across the country, Fayetteville business owners are expected to spend $123 million to advertise the goods and services they sell. This represents a 5.0% increase versus last year.
The majority of these dollars are being spent by Fayetteville business owners to capture a significant share of the $5.9 billion dollars local consumers will be spending this year. These estimates are based on a revised forecast from the National Retail Federation (NRF).
Of course, there is an over-abundance of ways a local business owner can advertise. Perhaps the best way to generate sales from local consumers is with Fayetteville radio. Here are the top five reasons why...