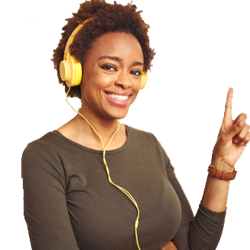 Fayetteville, North Carolina's first radio station, WFNC-AM, began broadcasting in 1939. The process of getting the station's programming from the studio into the home of local listeners required tall-transmitting towers with miles of underground copper wire in the middle of massive fields.
For the next 54 years, this massive investment in real estate, steel, and cooper was the only method of delivering a radio advertiser's message into the ears of Fayetteville consumers.
In 1993, however, new technology permitted Fayetteville radio stations to augment the reach of their tall towers by simultaneously streaming its over-the-air programming via the internet. This provided local consumers with the choice of listening to their favorite stations on their car radios, clock radios, and boom boxes or on an internet connected devices like computers, smartphones, or tablets.
Today, based on estimates from Edison Research, 11% of listening to local radio stations occurs on a streaming media device. The ability for AM/FM to migrate from their tall towers to internet streaming allows Fayetteville radio to reach more local consumers every week than all other media.