Over the past year, according to Nielsen, 113,481 consumers in Cumberland and Robeson Counties in North Carolina purchased furniture and mattresses. Nearly 90% of these buyers tune-in to a Fayetteville radio station every week. This is substantially more furniture buyers than watch area TV stations or picked up a newspaper.
It only makes sense, then, that Fayetteville small business owners who operate furniture and mattress stores would find success advertising on local radio. Kimbrell's, a heritage North Carolina, retailer has recently learned this first-hand.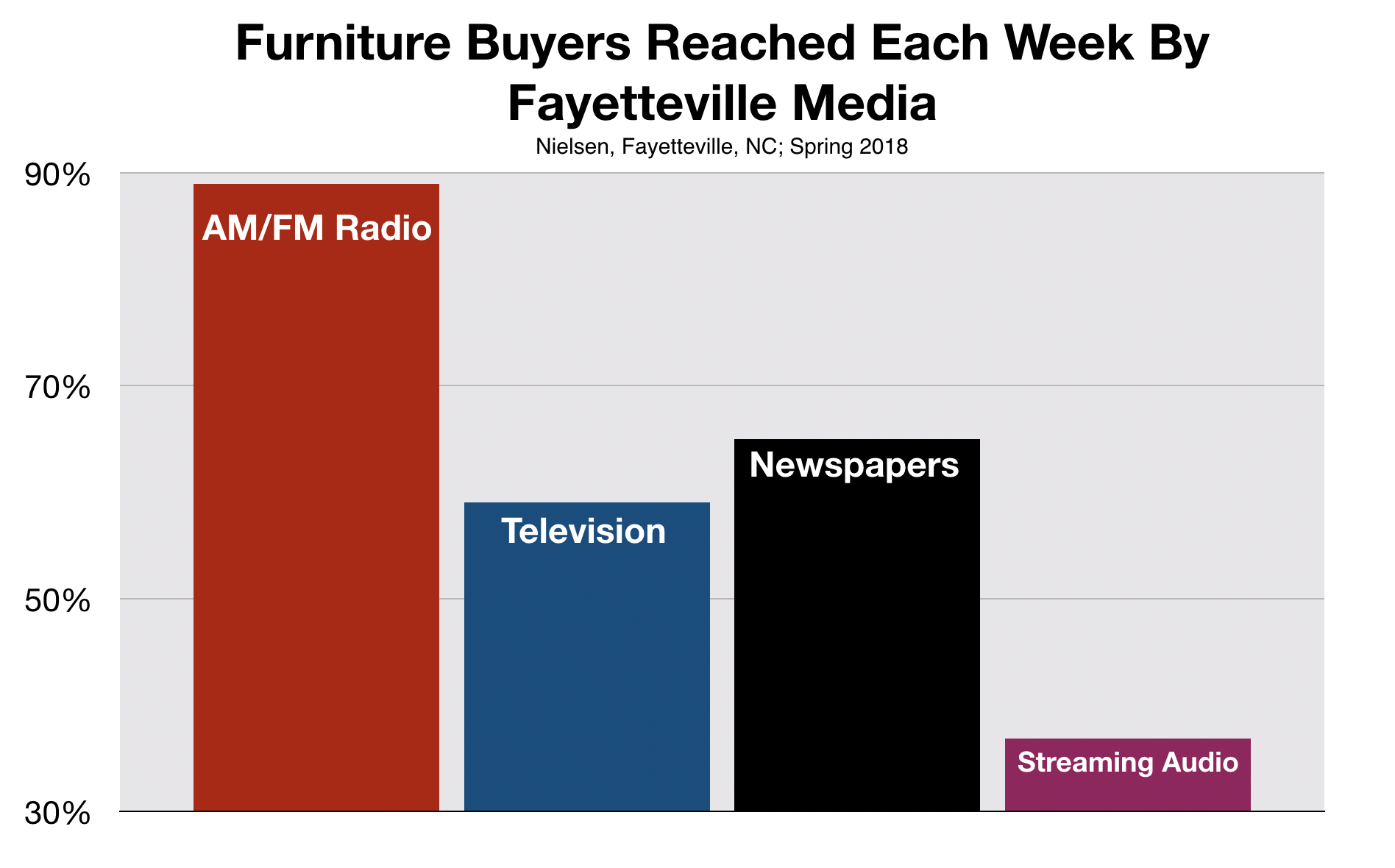 Radio broadcasting began in North Carolina in 1922. Listeners in Fayetteville could choose between tuning-in to WBT from Charlotte or WLAC out of Raleigh.
In 1915, seven years before radio came to the state, Kimbrell's Furniture store opened up its doors for the first time. Back then, like now, Kimbrell's core business was providing in-store credit to customers with little or damaged credit history.
"Our biggest advantage is that because we've been around so long, we have third-generation customers," says Kimbrell's CEO Ken Thornburg. "Although someone's credit might not look that good on paper, if we know their mother and grandmother and where they grew up, we're more likely to approve them for credit." These are factors that a central credit office would not know."
As early as 1922, Fayetteville small business owners embraced radio advertising in a big way to market their goods and services. According to Cheryl Parker, General Manager of Kimbrell's Person Street, Raeford Road, and Ft. Bragg Boulevard locations, up until now, the company's use of radio has been far more sporadic.
Advertising on Fayetteville Radio Has Become Continual
"For many years," says Ms. Parker, "Kimbr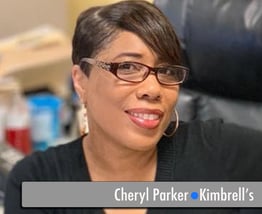 ell's only used advertising on Fayetteville radio to promote the annual Fourth of July Sale. We primarily used the stations that reached the mature, urban market". Ms. Parker refers to that audience as "Kimbrell's bread and butter."
This year, however, Ms. Parker convinced her district manager to advertise on Fayetteville radio continually for a 6-month period.
Ms. Parker knew to increase sales in her stores she would need to reach beyond Kimbrell's core customers. "To grow in Fayetteville, we would need to branch out to attact Hispanic customers, cash customers, good credit customers. Also, with Ft. Bragg right here, we needed to reach out into the military community. Using local radio was the best way to pinpoint those new customers."
Radio Advertising Allows Kimbrell's To Pinpoint New Customers
"We increased the number of Fayetteville radio stations we advertised on to pinpoint the new audiences we needed. Our commercials were designed to match the content in our store circulars. For the Hispanic audience we made it clear that for credit, Kimbrell's customers just needed a tax-identification number and not a social security number."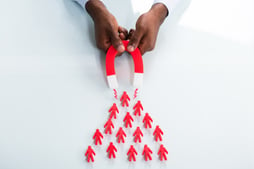 After just three months, Ms. Parker has seen remarkable in-store results. "Our overall store sales have increased," she says. "The only thing we've been doing differently is advertising on Fayetteville radio."
"Since we started the current radio plan, our cash business has grown, our Hispanic business has grown, our good credit business has grown, and our military business has grown," says Ms. Parker. So much so, that Kimbrell's district manager has approved continuing Ms. Parker's radio budget."
Based on her success, Ms. Parker offers the following observations to Fayetteville small business owners who are considering using radio advertising to market the goods and service their companies sell. "Don't pin yourself to just one audience. Try different audiences based on what needs to be accomplished," she recommends.
"Most importantly," Ms. Parker adds, "be your own tracking system. Pay attention how your customers are finding out about you."