During the past year, more than 21,000 peop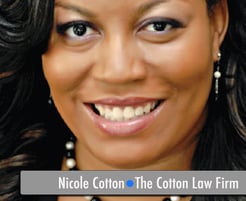 le in the Fayetteville area sought the help of an attorney for personal reasons such as real estate transactions; bankruptcies; criminal defense; traffic offenses; personal injury; divorce; wills; and civil matters. This has produced legal fees exceeding $77-million dollars.
With almost 24,000 other lawyers in North Carolina competing for a share of this revenue, how can a new attorney hope to hang a shingle and make a living? Nicole Cotton of The Cotton Law Firm built her law practice over the last 8 years in the same way many other successful Cumberland County small business owners started out: advertising on Fayetteville radio.
Ms. Cotton began advertising on Fayetteville radio in 2010 shortly after opening her first law office in Robeson County. In every radio commercial she included her slogan "Cotton is my name, but I'm no softy". "Within 3 months," she recalls, "people were coming up to me every single day and repeating that slogan."
Radio Advertising Leads To Expansion of Business In Fayetteville
Based on the billings she generated from her current clients, her radio advertising, and her personal drive to succeed, Ms. Cotton was able to open her second office in Fayetteville a year later.
Ms. Cotton's path to operating a prominent Cumberland County law firm began when she graduated with a Bachelor of Science Degree from The University of South Carolina in 1999. "I was the first person on my mother's side of the family to go to college," she says.
Upon graduation, Ms. Cotton secured a customer service position with Verizon. While working full time, and with the help of her company, Ms. Cotton pursued her master's degree in Business Management from Southern Wesleyan University. She finished in 2003 after two years.
Her post-graduate degree earned her a new position with Blue Cross Blue Shield. This job afforded Ms. Cotton the opportunity to begin law school in 2005 at Central University School of Law while still working full time. She graduated with her Juris Doctor degree in 2008. She then passed the North Carolina bar exam in 2009 on her first attempt a few months later.
After a short stint with Legal Aid, Ms. Cotton began her private practice and started advertising on Fayetteville radio.
Advertising On Fayetteville Radio Builds Brands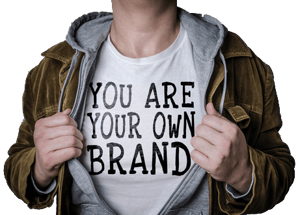 "I used my radio advertising to build my personal brand," recalls Ms. Cotton. "I wanted everybody to believe they could talk to me and I would listen. So, I used my own voice in every commercial to tell people that, like my name, Cotton, I was soft enough to listen and to care. But I was also tough enough to get things done."
Once Ms. Cotton established her brand with the help of radio advertising, the content of her commercials began to change.
"I started using radio to promote different aspects of my firm," Ms. Cotton explains. "My commercials would talk about the fact that I hired a new associate or introduce a new area of law like when we began to take on personal injury clients."
In the early days of her practice, Ms. Cotton limited her radio advertising to a single, mass-appeal Fayetteville radio station. "As my practice has diversified, though, I now use multiple stations. I need to go where my clients are listening."
Recently, another Fayetteville small business owner asked Ms. Cotton's advice about using local radio. "To be successful, it's important to let customers know you're an option. Your competitors are already out there. You need to be on the radio to let the community know you are here and what you do that is unique."
"Advertising on the radio," Ms. Cotton concludes, "gives your business credibility."