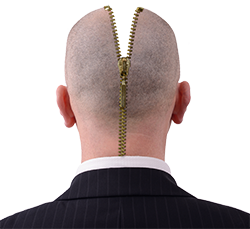 Fayetteville consumers will spend $7.1 billion on goods and services over the next year. To claim a significant portion of those expenditures, small business owners need to be at the top of customers' minds when it comes time to buy.
Since 1939, when WFNC became the first radio station in Fayetteville, thousands of business owners knew, intuitively, that advertising on the medium was a potent way to be remembered when a purchase was imminent.
Now there is proof that radio advertising creates the brand awareness necessary to drive sales.
In November of 2017, a streaming media service needed to increase consumer engagement. So, like many Fayetteville small business owners, the company invested in radio advertising.
According to an analysis by MARU/Matchbox*, prior to the commencement of a year-long radio advertising campaign, 17% of consumers were aware of the streaming media service.
At the conclusion of the campaign, awareness of the company leaped to 28%. That translates to 65% growth.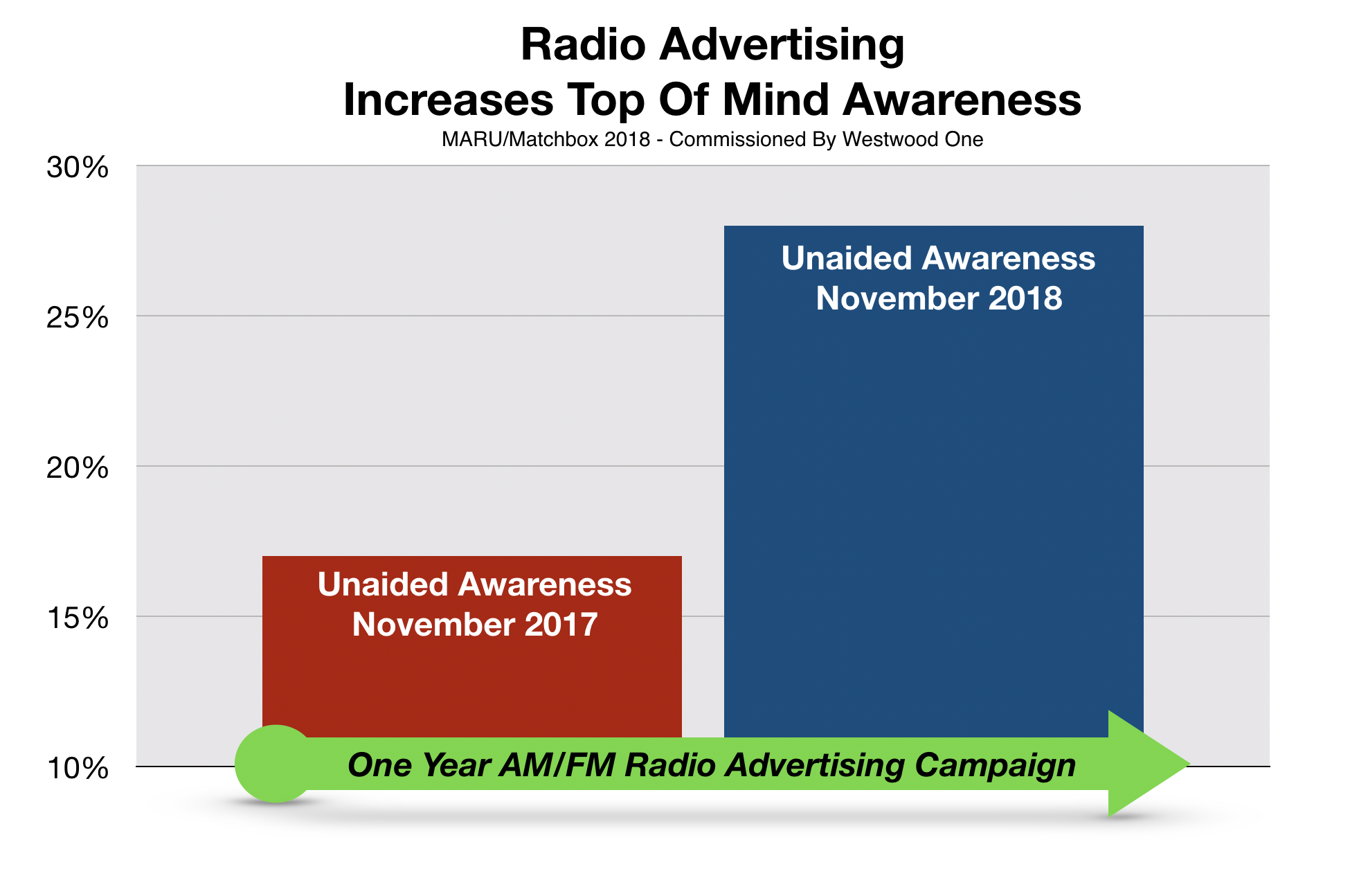 The result Fayetteville small business owners should be most interested in, is how this increase in top of mind awareness translated into customer engagement.
Over the course of the year of the radio advertising campaign, weekly usage of the streaming media service grew by 81%.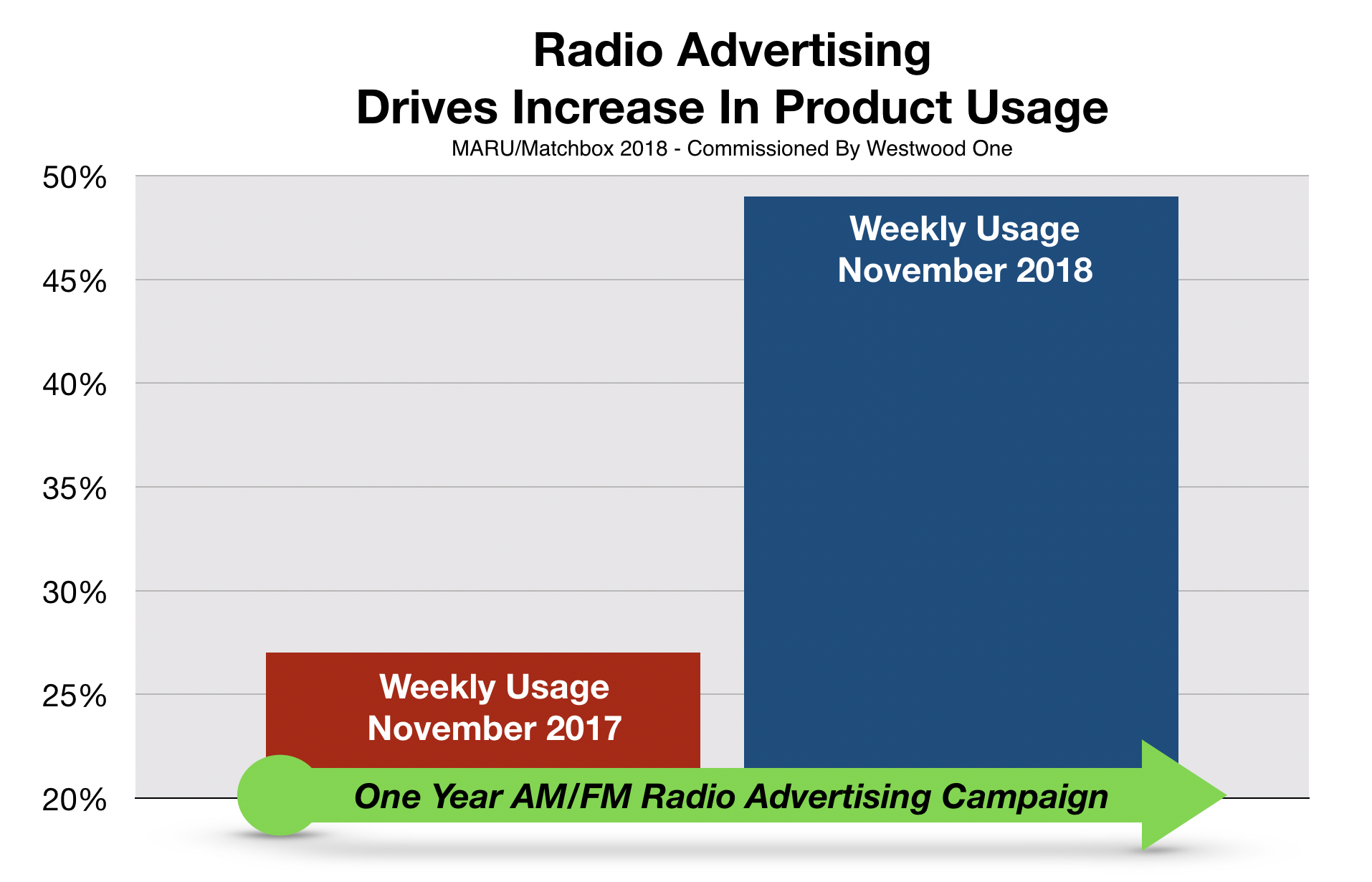 Many local business owners have experienced similar results from their investment on Fayetteville radio stations.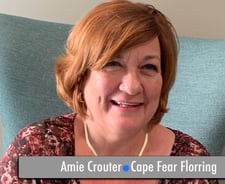 Aime Crouter is the co-owner of Cape Fear Flooring in Fayetteville. She began to invest in radio advertising in the year 2000.
"Since we started advertising on the radio, we've never stopped," she says. "Advertising on Fayetteville radio has provided an excellent return-on-investment for us."
Ms. Crouter's company began in a tiny house in 1999. This year, the company moved into a brand new, 6000 square foot showroom and warehouse along with their 28 employees.
"Radio advertising has really driven our growth from the beginning," says Ms. Crouter. "We have always asked new customers how they found out about us. Overwhelmingly, we are told they heard our radio commercials."
Joe Quigg, who has owned Ed's Tire & Auto Service since 2004, has had similar results advertising on Fayetteville radio stations.
Until 2009, Mr. Quigg's advertising consisted primarily of ads in the local newspaper. That year, for the first time, he began to invest in radio advertising.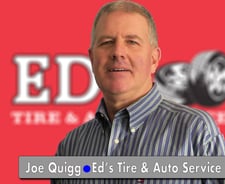 "I knew advertising on Fayetteville radio was right for us," he says. "When I was in corporate sales, I was spending a lot of time in the car. My radio was always on. So, I knew it could reach the customers of Ed's Tire."
As his advertising strategy began to show positive results, Mr. Quigg stopped newspaper advertising altogether and started adding more Fayetteville radio stations into his mix. "Everyone has a car and all of them need service, he says. "Being a military and a blue-collar town, customers know it less expensive to maintain your current vehicle than to spend hundreds of dollars per month on payments for a new car."
"When it comes to spending money, I am very conservative," continues Mr. Quigg. "I don't like spending money I don't have to. Our sales have grown every year since I have owned the business. Radio has been a big spend for us, but it has also been a big part of our growth. I wouldn't be willing to do without it."
*Study commissioned by Westwood One