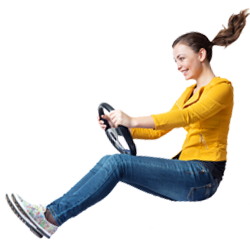 There are more than 267,000 vehicles registered in the Fayetteville area. Many need new windshield wipers, shocks, struts, brakes, air filters, ignition coils, and the hundreds of other items that fill the shelves of local auto part dealers.
Despite the pandemic induced slowdown, business at auto parts stores has grown nearly 13% since February, according to the US Census Bureau.
This explosive growth in auto parts sales directly relates to the average age of cars on Fayetteville's roads.
"Per the latest study from IHS Markit, the current combined average age of vehicles has hit a record of 11.9 years," Rimmi Singhi wrote this week on NASDAQ.com. "The aging vehicles are a boon to auto parts, replacement, and repair companies. In a bid to ensure long-term functioning of the aging vehicle population, customers are making investments to replace faulty vehicle parts and components."
Also contributing to the rapid aging of cars on the road is the current demand for used versus new vehicles. According to the Bureau of Economic Analysis, the personal consumption expenditures (PCE) for used cars is 25% higher in August than it was during the same month last year.