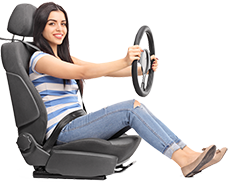 In 1930, the Galvin Manufacturing Corporation put the first car radio on the market. They called it the Motorola. This in-car entertainment would setback a Fayetteville consumer about $120 which would be equivalent to $1200 today.
But, if you had that kind of cash, you would be able to cruise around in your Ford Model-A, DeSoto, Packard, or Studebaker and hear the music of the day from radio stations in Charlotte, Raleigh, or Atlanta. It wouldn't be until 1939 when Fayetteville would have its own stations.
Today, there's a radio in almost every vehicle on the streets of Cumberland and Robeson Counties. Despite the competition on the dashboard from other sources of entertainment, AM/FM radio remains the dominant choice for in-car entertainment. This is great news for local business owners who depend on Fayetteville radio to market their goods and services.
According to a recent study by Edison Research, 81% of adult consumers who have been in a car during the past month listened to AM/FM radio. No other choice came close.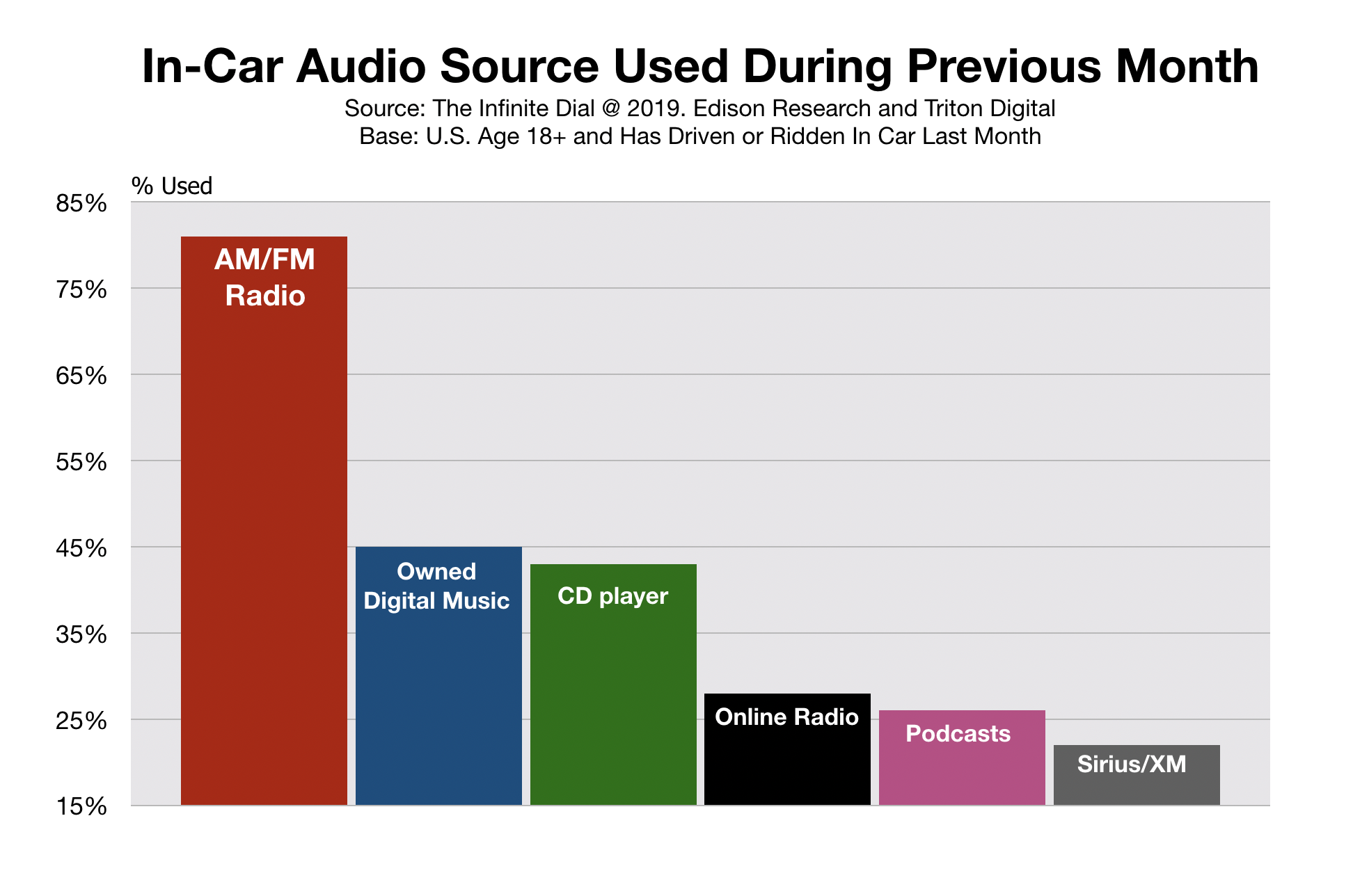 According to Nielsen, more than 288,946 adult consumers tuned-in to a Fayetteville radio station last week More than 75% of these people listened in a car.
This mobile listenership can be very valuable to Fayetteville small business owners because cars put consumers in proximity to local retailers.
A study by USA Touchpoints, a cross-platform measurement company, studied the time-lapse between audio media use and time of purchase. Radio was, by far, used most often within one half-hour of a purchase.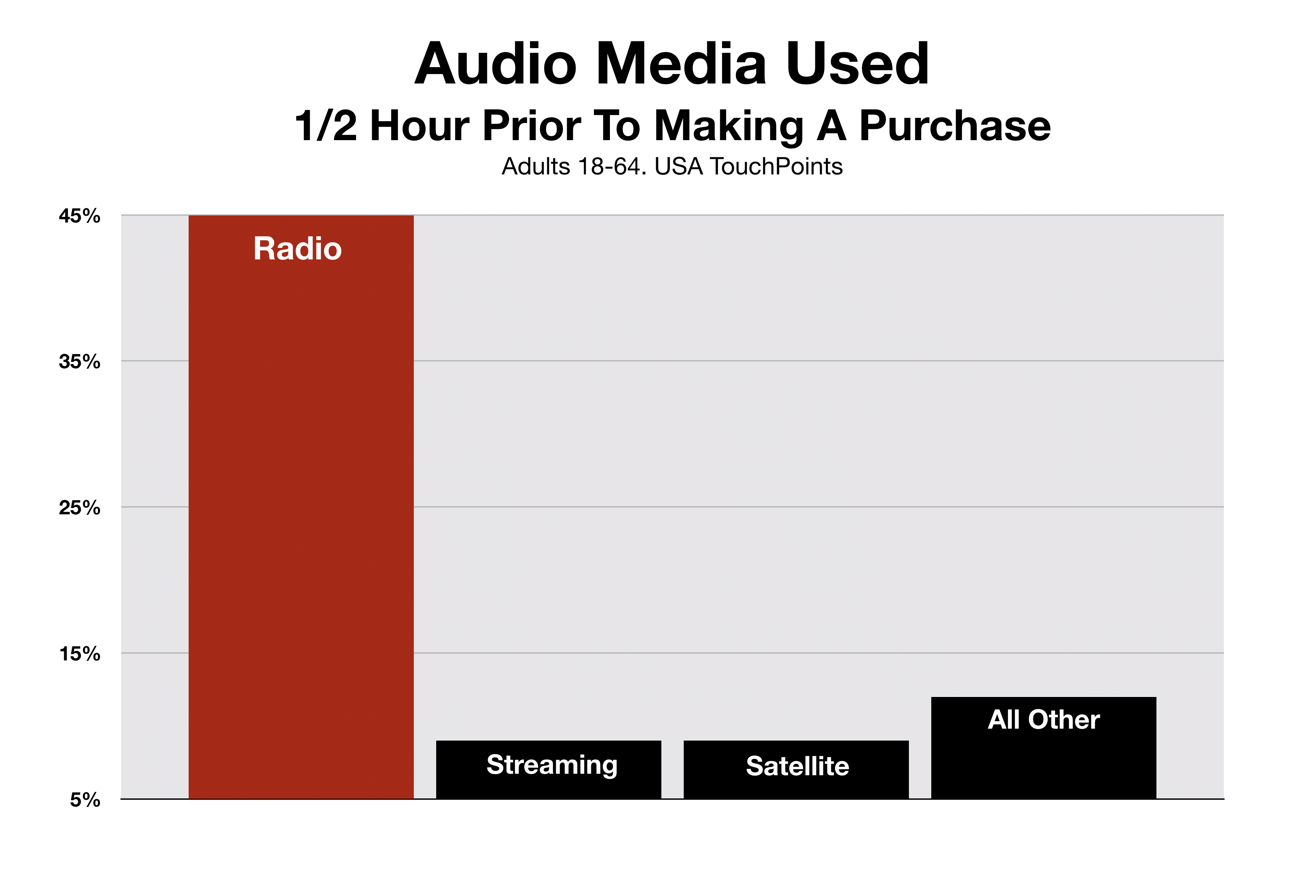 Many Fayetteville marketers understand the importance of reaching consumers while in their cars.
James Grafstrom has been responsible for marketing the Crown Complex since he became its General Manager in 2013. To help improve and maintain the public perception, Mr. Grafstrom continually advertises on Fayetteville radio.
"Although the media landscape has changed, no matter how you look at it," he says, "radio is still in the forefront. People are in their cars every day whether they are going to work or coming home. During that time, they are listening to Fayetteville radio. They might be listening to a rock station; a pop station; a rap station; a talk station; or a county station. But the bottom line is they are listening."
"They might not have a chance to look at the newspaper that day, or check Facebook," Mr. Grafstrom continues, "but because they are captive in their cars, we can reach them with our message, even if it's just for 15 or 30 seconds. I see this as a real value to keep The Crown Complex top-of-mind in our community."
More Advertising Advice For Fayetteville Small Business Owners