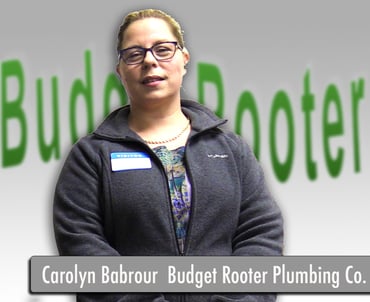 Good things happen when small business owners advertise on Fayetteville radio,
"I can testify," says Carolyn Barbour, "our radio advertising has created lifetime customers for our company."
Ms. Barbour and her husband Tommy own Budget Rooter, a Fayetteville based plumbing company with a long list of commercial, residential, and industrial customers. "We've tried other forms of advertising," continues Ms. Barbour, "but they have all failed us."
Mr. Barbour started Budget Rooter in 1998 as a part time job. He worked nights and weekends out of the back of his Geo Storm. By 2000, word of mouth helped expand the business to a point where he could make it his full-time pursuit.
By 2002, Budget Rooter hired a second plumber to keep up with customer demand. This is also when Ms. Barbour quit her job as a nurse to take on the mounting administrative duties of the firm. This included advertising and marketing.
The company continued to grow based on referrals. It's also when the Barbours began to buy double-trunk ads in the phone book. "These were insanely expensive," says Ms. Barbour "but not all that effective."
In 2007, the economy took a downturn and many of Budget Rooter's competitors began to fail. Not wishing to succumb to the same fate, the Barbours decided to expand their advertising efforts. "We thought about using TV," remembers Ms. Barbour, "but when we started asking other Fayetteville small business owners what type of advertising worked best for them, they all said radio."
So, that was the year the first Budget Rooter radio campaigns started airing on two Fayetteville radio stations. These commercials featured the company's now iconic slogan, "Don't flush your budget on high repair bills."
Radio Advertising Kept Us Afloat During The Downturn
"For the first several months, our radio helped us keep our nose above water," says Ms. Barbour. "I promise you, it was advertising on Fayetteville radio that kept us afloat."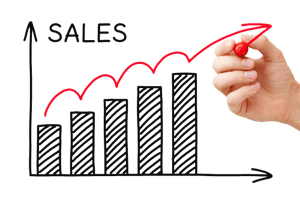 As Ms. Barbour tells it, after being on radio consistently for nine months, the business started to takeoff. "In the deepest part of the downturn," she recalls, "we were growing."
Since 2007, Budget Rooter has not missed a single month of advertising on Fayetteville radio. "Our radio ads have been so successful," says Ms. Barbour. "we have increased the number of stations we run commercials on from two to five."
The Barbours are constantly reminded of how their consistent use of radio advertising contributes to the success of Budget Rooter. "There is local nursing home who lost their heat late one evening," recounts Ms. Barbour. "The night staff had no idea who to call. They could not remember our name. But they could recall our 'don't flush' slogan from the radio commercial. So, they typed the slogan into Google and there we were."
Radio Advertising Helps To Recruit New Employees

Recently, Budget Rooter has begun to integrate recruitment advertising into their commercial mix. "To keep up with our growth," says Ms. Barbour, "we need to add new plumbers."
"Two days after the first recruitment ad ran on the radio, we hired a new plumber from Lumberton," says Ms. Barbour. "We know it was a result of the radio commercial since we don't do any other advertising in that part of North Carolina."
At a recent Plumbing convention, an industry consultant suggested to the Barbours that radio advertising might not be the most effective way to advertise. "No, no, no," Ms. Barbour told him. "For us, radio is tried and true. When people in Fayetteville have an urgent plumbing problem, because of our radio advertising, we are the only name they know."
"Not too long ago," says Ms. Barbour, "One of our competitors who, sadly, went out of business during the downturn, told me he wished he had listened to my advice when he asked me 'is radio advertising effective?' He might still be around today."