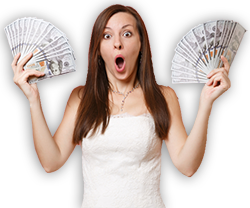 Next year, according to Nielsen, 18,311 people in the Fayetteville area will be getting married. Assuming that those folks are hitching-up with each other, that means there will be 9,156 weddings.
USA Today reports that the average cost for these pending nuptials will be $25,265 including (but not limited to) rings, dresses, tuxedos, flowers, venues, photographers, invitations, limos, and rice (or birdseed for the ecologically inclined).
This means small business owners in Cumberland and Robeson counties who cater to the bridal market will be competing for a share of $231,326,340.