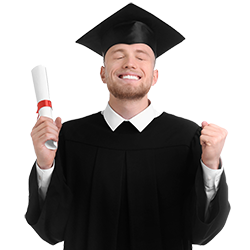 There's a reason many Fayetteville small business owners target their advertising towards consumers who have completed a four-year college degree. It's because, typically, university graduates earn $29,106 more per year than those with only a high school diploma, according to The Federal Reserve.
There are, according to Nielsen, 65,496 college graduates living in the Fayetteville area. In total, this population generates $5.1 billion in annual take-home pay. To tap into a similar pool of spending power, a marketer would need to reach 113,526 consumers who did not go beyond high school.
The number of people reached by a campaign is, generally, what determines the cost of advertising. So, for a Fayetteville small business owner operating on a tight marketing budget, spending can be kept in check by targeting those consumers with the most money to spend. In this case, college graduates.