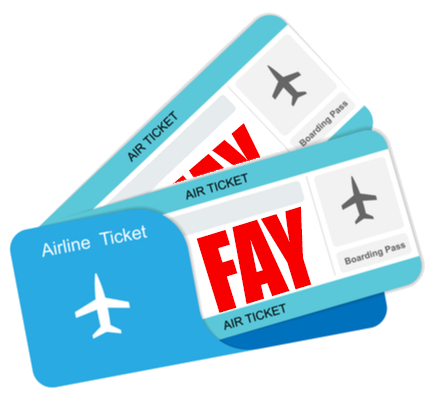 Allison Rogers landed the job of Marketing Manager two years ago at Fayetteville Regional Airport. The airport, built in 1949, was originally known as Grannis Field. Today, most people refer to it by its three-letter designation, FAY.
As, part of her job, Ms. Rogers is responsible for convincing her target consumers that FAY offers competitive ticket prices and is more convenient than using one of North Carolina's larger airports. Her target flyers include area residents planning vacation travel; Fayetteville small business owners traveling for their jobs; and members of the Ft. Bragg community traveling for non-military reasons.
Advertising on Fayetteville radio plays a major role in the marketing efforts to attract these target travelers to the concourses of FAY. "Of all the media we use, advertising on Fayetteville radio provides us with the affordable reach and frequency we need for our marketing to be effective," says Ms. Rogers.