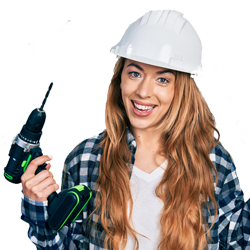 In 2021, according to Nielsen, 19,543 Fayetteville, North Carolina area homeowners are expected to spend $210 million on kitchen and bathroom remodeling. This would be an increase of 16.8% increase over last year. Sales estimates are based on data from The National Kitchen & Bath Association (NKBA).
Because of the ongoing pandemic, 202,000 homeowners from Lumberton to Spring Lake are in the process of reassessing their living spaces.
According to the NKBA, homeowners cite the kitchen and bath areas as two times more important than other spaces within the home, and the kitchen particularly gained status throughout the COVID-19 pandemic, with 70% of homeowners considering it extremely important compared to 64% before the crisis.
"After such a strong year for home remodeling in 2020, some wondered if we were approaching a home improvement spending 'cliff.' We're pleased to say that's not what the kitchen and bath market is expecting in 2021," said Bill Darcy, NKBA CEO.
"Last year, homeowners started the work of improving their living spaces with DIY projects. And this year, with early distribution of the vaccine and other measures to reduce the public health impact of the virus, we expect to see continued renovations and more projects requiring our members."