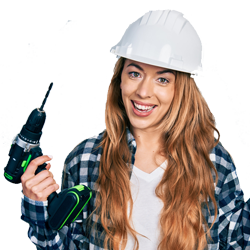 In 2021, according to Nielsen, 19,543 Fayetteville, North Carolina area homeowners are expected to spend $210 million on kitchen and bathroom remodeling. This would be an increase of 16.8% increase over last year. Sales estimates are based on data from The National Kitchen & Bath Association (NKBA).
Because of the ongoing pandemic, 202,000 homeowners from Lumberton to Spring Lake are in the process of reassessing their living spaces.
According to the NKBA, homeowners cite the kitchen and bath areas as two times more important than other spaces within the home, and the kitchen particularly gained status throughout the COVID-19 pandemic, with 70% of homeowners considering it extremely important compared to 64% before the crisis.
"After such a strong year for home remodeling in 2020, some wondered if we were approaching a home improvement spending 'cliff.' We're pleased to say that's not what the kitchen and bath market is expecting in 2021," said Bill Darcy, NKBA CEO.
"Last year, homeowners started the work of improving their living spaces with DIY projects. And this year, with early distribution of the vaccine and other measures to reduce the public health impact of the virus, we expect to see continued renovations and more projects requiring our members."
To earn a significant share of the local kitchen and bath market, Fayetteville area contractors and remodelers will need to advertise.
"Think you have a great product?" asks the U.S. Small Administration. "Unfortunately, no one's going to know about it unless you advertise." The SBA goes on to say, "Advertising, if done correctly, can do wonders for your product sales, and you know what that means: more revenue and more success for your business."
By almost any marketing metric, including reach and return-on-investment, advertising on Fayetteville radio is the best way for local remodelers and contractors to generate additional sales.
Every week, according to Nielsen, Fayetteville radio reaches 92% of local homeowners. This is significantly more than are reached by local TV, cable, or streaming video channels. This is also more than are reached by social media, audio streaming sites, and area newspapers.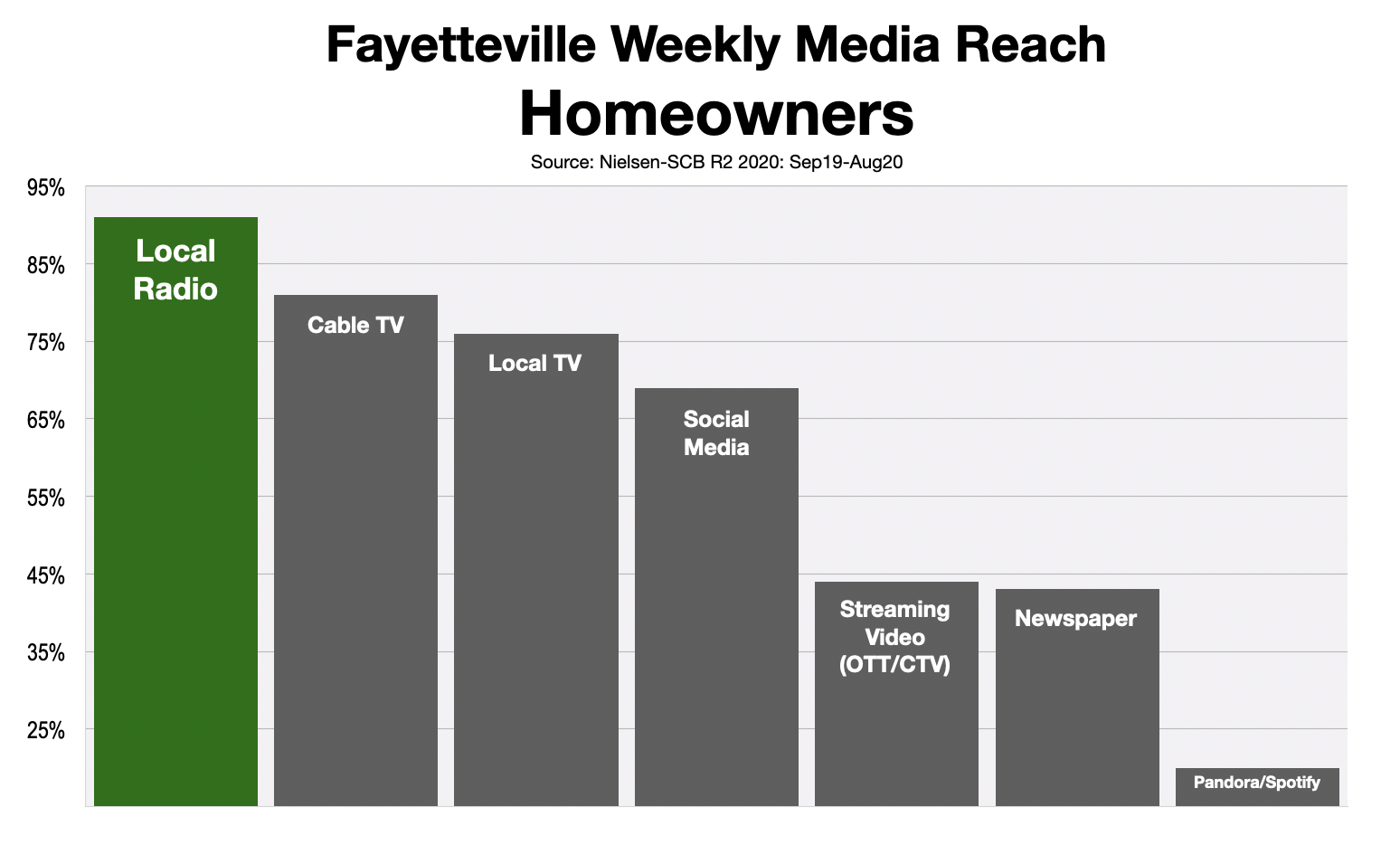 Specifically, Fayetteville radio is able to reach the two types of homeowners most coveted by local contractors and remodelers:
Consumers who own homes with high market values

Consumers who have lived in their homes for an extended period of time

For any Fayetteville business owners who depend on advertising to sell their goods and services, the reach of a campaign is crucial to success.
A study, Nielsen discovered the elements of an advertising campaign that had the most potent effect on purchase behavior. The results indicate that reach (the number of different consumers exposed to a campaign) was responsible for driving more sales for the advertiser than branding, recency, context, or targeting. Only the message itself (creative) was more potent.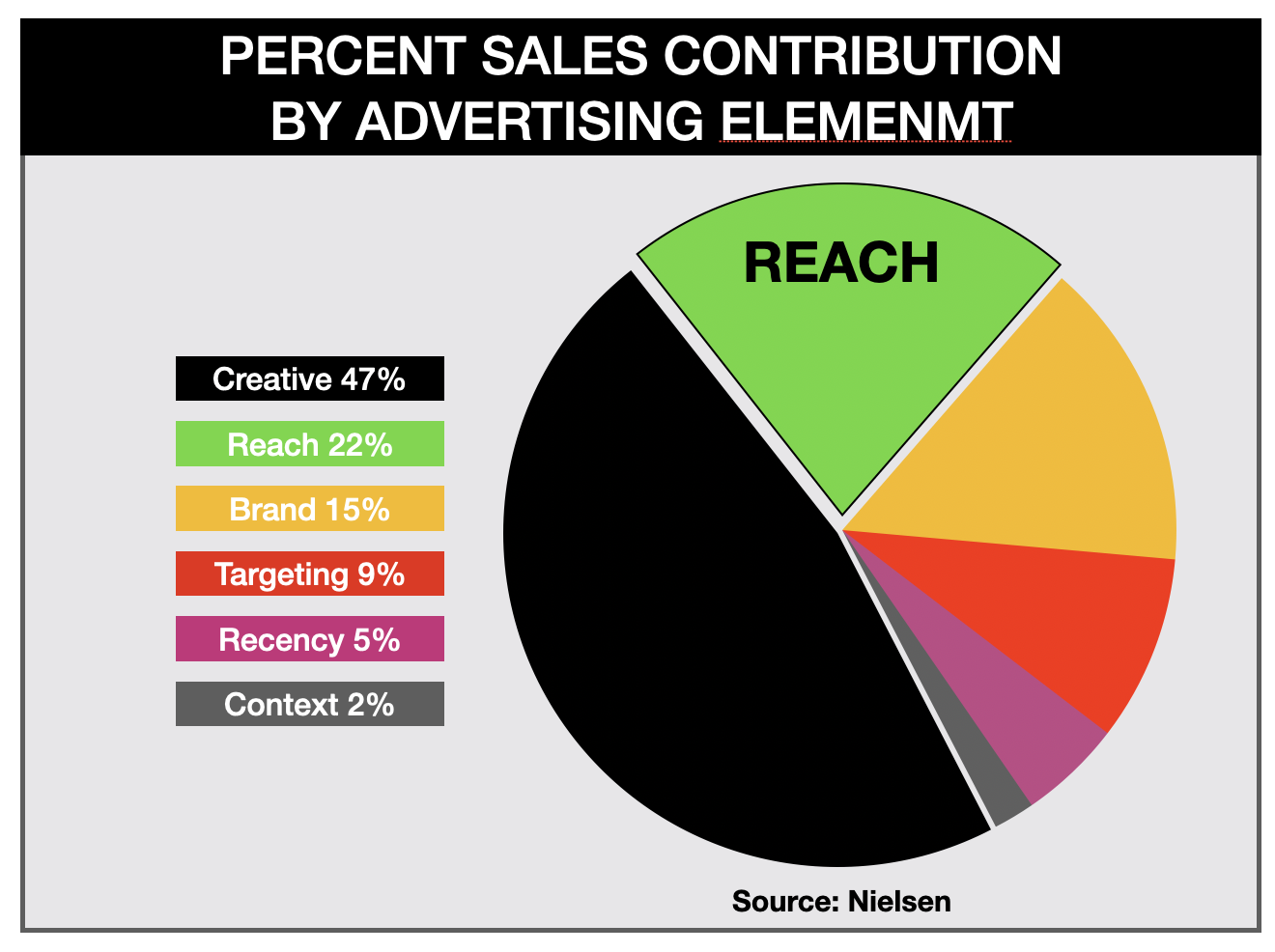 In addition to superior reach, advertising on Fayetteville radio also delivers an extraordinary return-on-investment.
Between April 30 and May 27 of last year, Nielsen analyzed the sales results of a retailer who conducted an advertising campaign during that period using both radio and TV.*
The bottom line of this study: Radio advertising produced a $28,000 increase in sales for every $1000 the retailer spent.
These findings confirm 21 previous studies by Nielsen, which demonstrate that, on average, radio advertising returns $10,000 in advertising for every $1000 invested. The chart below shows the range of returns from each study.*
For Fayetteville area contractors, home remodelers, and other small business owners who need to reach local homeowners, radio advertising's ROI is astonishing.
AdAge, a trade magazine for advertising professionals, calls these types of returns "eye-popping." The magazine goes on to say radio's ROI is superior to commercials on TV, online, and social media.
*Study commissioned by Westwood One
More Advice For Fayetteville Small Business Owners