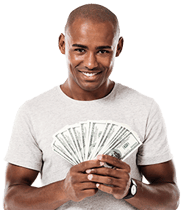 The buying power of Black consumers in the Fayetteville area is now $3.7 billion. Over the past 19 years, according to Nielsen, the pace of spending by African Americans has grown 28% faster than by White consumers.
If a local small business owner would like to earn a larger share of this spending, the best place to start is with advertising.
"For African American consumers, advertising of all types is an important touchpoint in their shopping journey," says a recent study by Nielsen. "African American consumers are more likely than the total population to agree that advertising provides them with meaningful information about the product use of other consumers."
"African Americans are avid media consumers, across multiple media channels, which gives advertisers ample opportunities to connect with them."
The best advertising medium, though, for small business owners to reach local African American consumers is on Fayetteville radio.
Each week, 94.6% of Black adults tune-in to Fayetteville radio stations. This is significantly more than are reached by local television, newspaper, social media sites like Facebook and Instagram, or streaming audio platforms like Pandora and Spotify.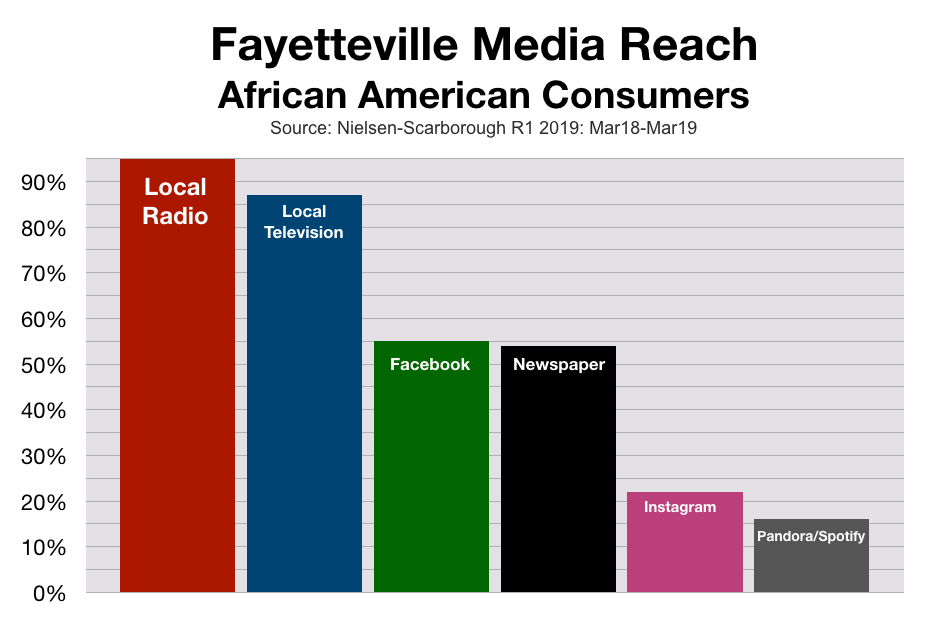 Black consumers are enthusiastic radio listeners. On average, African Americans spend almost 14 hours per week with their favorite stations. This is 5% longer than the general population.
When marketing to African American consumers, reaching millennials is essential.
According to Nielsen, the median age of African Americans is 32 years old. This is, by far, younger than the general population, which is 38.
Among Black millennials, Fayetteville radio is the advertising medium with the most substantial reach.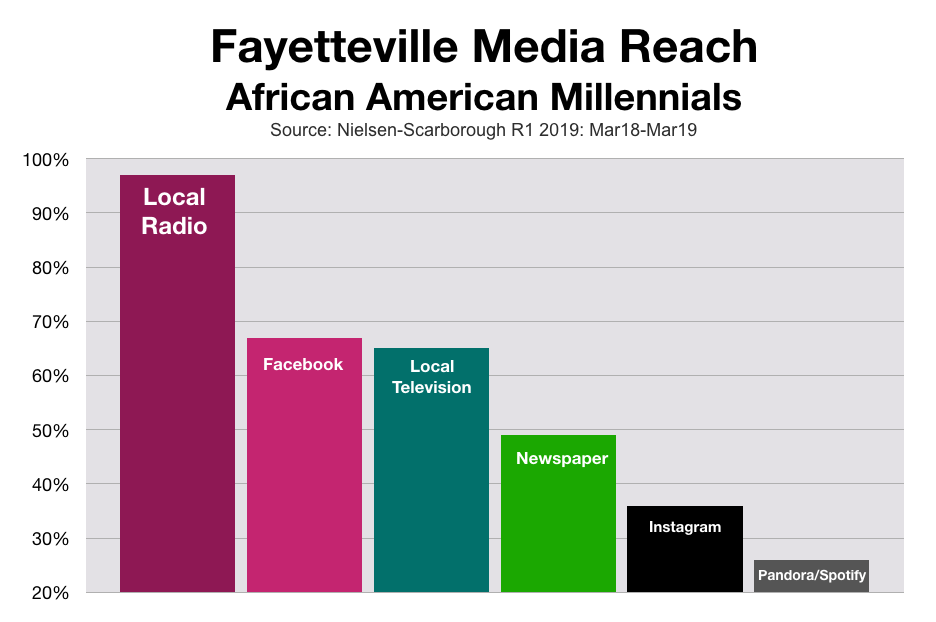 Another benefit Fayetteville radio has over other local media is the ability to provide endorsement advertising. This is when on-air personalities and DJs recount their first-hand experience using an advertiser's product or service.
According to Nielsen, "Positive African American images, celebrity endorsements and recommendations are important influences on the African American path to purchase."
"African American consumers are 51% more likely to agree with the statement, "A celebrity endorsement may influence me to consider or buy a product" than is the total population."
More Advice For Fayetteville Small Business Owners