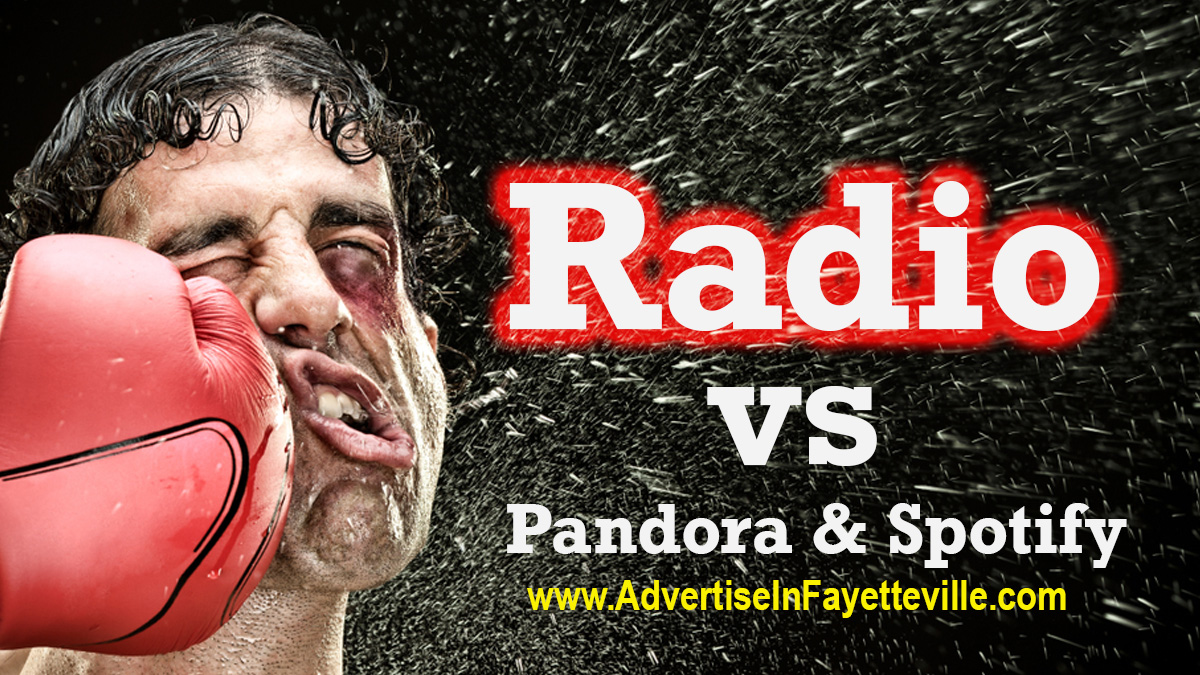 Despite, some local business owners' perceptions to the contrary, streaming audio services like Spotify and Pandora have not made a dent in the dominance of Fayetteville radio among local consumers.
Last week, among all the advertising media available to Fayetteville small business owners, 288,946 adult adults tuned-in to a local radio station. This is substantially more than watched local TV or read a local newspaper.
Furthermore, more than twice as many adult consumers, tuned-in to Fayetteville radio stations than used a streaming audio site like Spotify or Pandora.