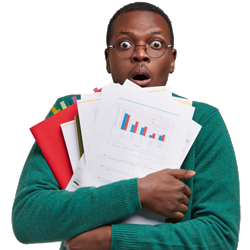 Every week, according to Nielsen, significantly more consumers are reached by local radio than by Fayetteville area TV options.
For Fayetteville small business owners whose marketing budgets have been ravaged by the pandemic, though, the question is which of these media can provide the best return for their advertising investments. An ROI study conducted by Nielsen and commissioned by Cumulus Media | Westwood One provides a conclusive answer.
Between April 30 and May 27 of this year, Nielsen analyzed the sales results of a major retailer who conducted an advertising campaign on both radio and television during that period.
Using their Portable People Meter panel of 80,000 consumers, Nielsen measured the purchase behavior of consumers who were exposed to the advertiser's commercials on both radio and television. To learn more about the methodology, click here.
The result of the study indicates that the money invested in radio advertising had a much stronger return than the money spent on TV.
Here are the key findings of the ROI study: