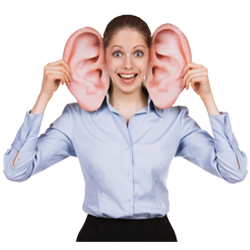 Fayetteville consumers are expected to spend nearly 7% more at retail in 2021 than in 2020. This forecast is based on recently released data from the National Retail Federation.
To lay claim to a significant share of growing consumer spending, North Carolina retailers will need to advertise.
"Think you have a great product?" asks the US Small Administration. "Unfortunately, no one's going to know about it unless you advertise."
"Advertising, if done correctly, can do wonders for your product sales, and you know what that means: more revenue and more success for your business."
Scientifically speaking, the fastest way a marketing message can reach the areas of a Fayetteville consumer's brain responsible for purchase decisions is through the ear. That's why audio advertising can be far more potent than visual messaging.